US Doctors' Postpartum Hemorrhage and Pre/Eclampsia Training in Albania Highlight Teamwork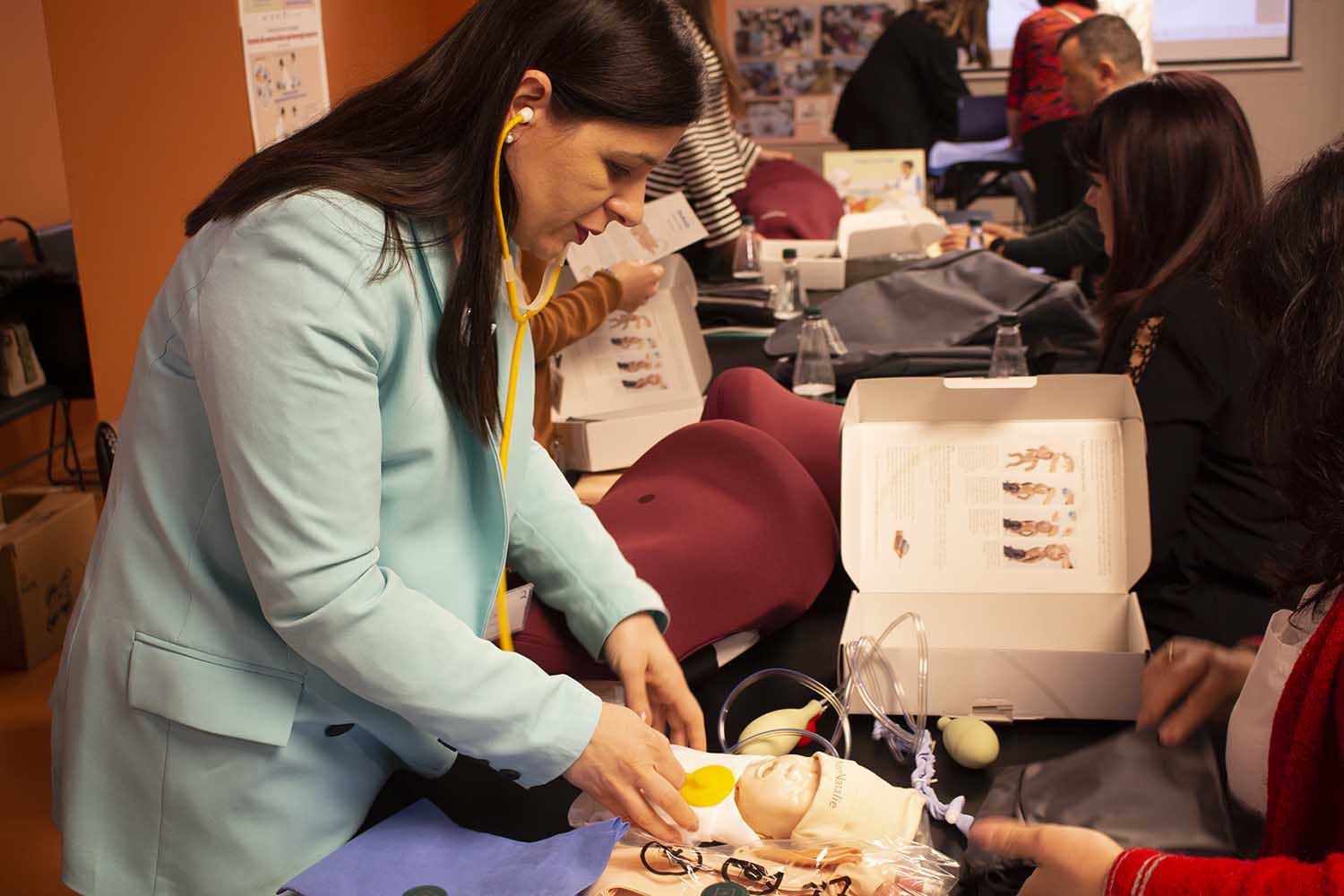 In collaboration with the Albanian Center for Population and Development (ACPD), the Ministry of Health and Social Protection, LDS Charities, and UNFPA Albania incorporated in 2022 two programs designed to train teams of doctors, midwives, and nurses to improve their skills in recognizing and managing the two highest risk situations for new mothers' live – Postpartum Hemorrhage and Eclampsia / Preeclampsia. This training was delivered in the Iliria Boutique Hotel on 6-8 December (the first session) and 12-14 December (the second session).
These two programs are designed by Jhpiego, a partner of Johns Hopkins University, and are endorsed by the International Federation of Gynecology and Obstetrics, the International Confederation of Midwives, UNFPA, the American College of Nurse-Midwives, American College of Obstetricians and Gynecologists and the American Academy of Pediatrics.
The goal was to provide support and supervision from LDSC and Jhpiego certified trainers, such as Dr. Fritjof F. Langeland, an obstetrician-gynecologist from Salt Lake City, Utah, and Dr. George Bennett, an anesthesiologist and critical care doctor, to 17 local trainers (first week). These trainers later trained more than 40 health professionals from different regions (second week) using the Jhpiego methods. This Training of Trainers (ToT) format will provide well-trained local instructors with the ability to sustain these programs in-country. This training was accredited by local agencies (The National Center for Continuous Education). Maternity medical staff from the major counties, such as Korça, Elbasan, Shkodra, Durres, etc. showed great interest in these training modules as indicated from the interactive practices and simulated scenarios. Training sessions were delivered in groups with both doctors and midwives so as to point out the necessity of teamwork. This training will be followed up with other steps towards a better maternal and neonatal care in pursuance of well-defined protocols in Albania.