STRENGTHENING THE RESPONSE OF SOCIAL CARE SERVICES TO DOMESTIC AND GENDER-BASED VIOLENCE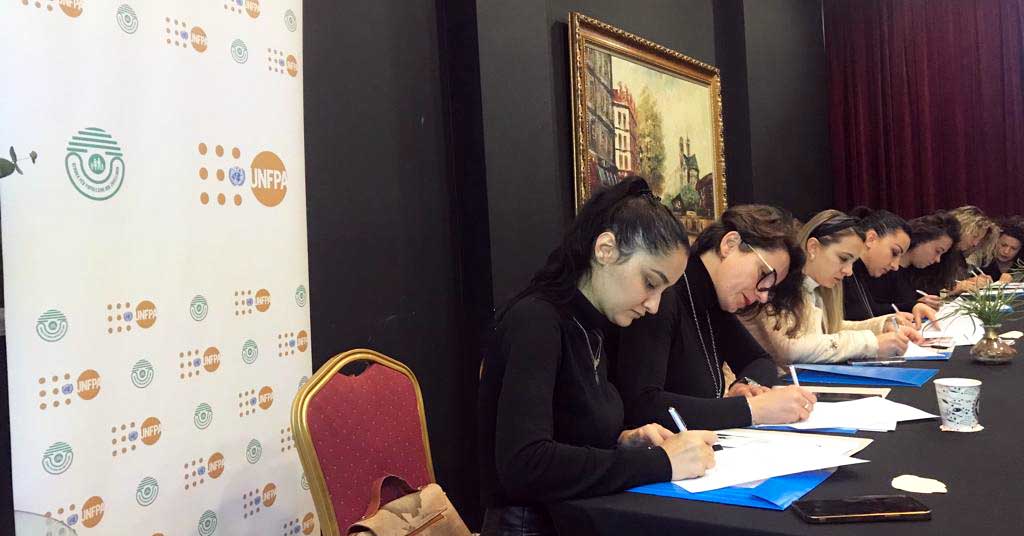 Supported by the United Nations Population Fund (UNFPA Albania) and in partnership with the Ministry of Health and Social Protection in the administrative units of Vlora, Tirana and Durres, the Albanian Center for Population and Development (ACPD) concluded the two-day training cycle "Strengthening the Response of Social Care Services to Domestic and Gender-Based Violence" for year 2022.
These trainings delivered to social care service staff sought to enhance their knowledge and build capacities so as to address any cases of domestic violence and gender-based violence in an effective and standardized manner.
Social care institutions are very important members of the Coordinated Referral Mechanism at local self-government level and their intervention in time, with quality and professionalism, is a must in the successful handling of these cases.