GREAT NEWS – PACE Adopted Report on Access to Abortion in Europe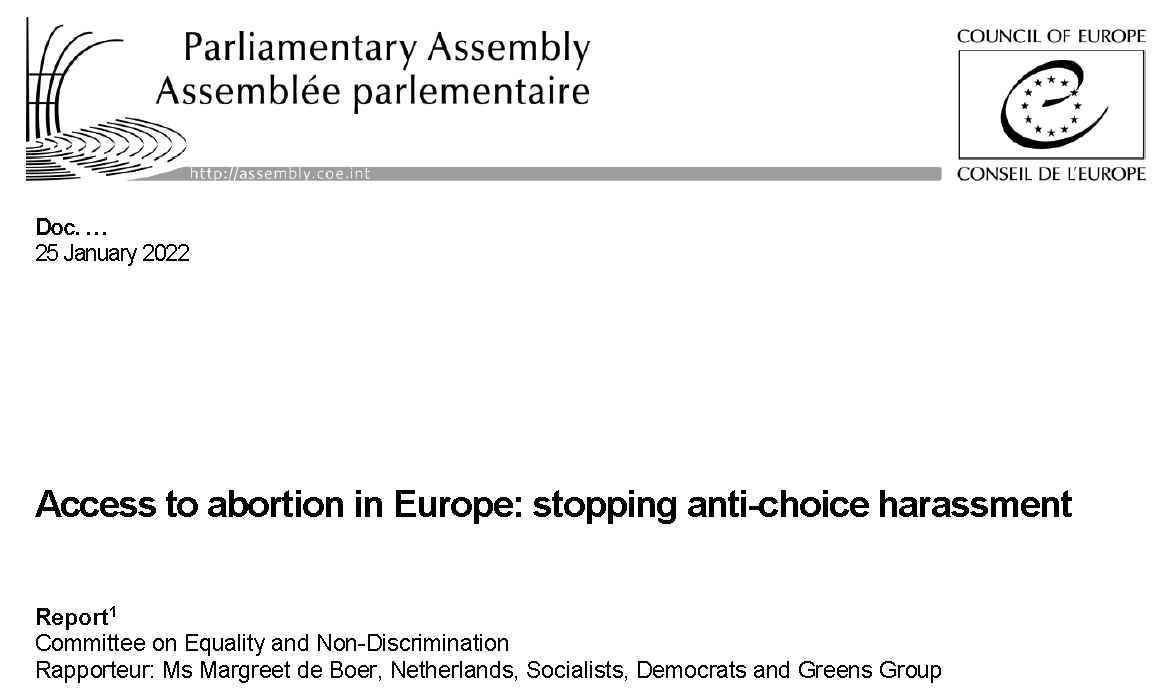 The Council of Europe Parliamentary Assembly voted on an important Report –Report on Access to Abortion in Europe: Stopping Anti-Choice Harassment– on Tuesday 31st May.
Adopted by the Committee on 25 January 2022, this report will be key to counter the activities of the anti-choice movement. It firmly condemns any forms of harassment of abortion rights defenders, healthcare professionals, and women, by anti-choice actors, and makes strong recommendations to Member States to counter it. The report also contains crucial wording and recommendations, which will strengthen the fight for reproductive rights in Council of Europe Member States.
ACPD takes pride in providing valuable input to this report through dynamic feedback and adequate information. It also advocated and lobbied with Albania's Members of Parliament to make sure this report gets voted in favor by the Albanian Parliamentary Delegation to PACE! For your information, Albania is a member of the Standing Committee, whose vote is the final one, given that the report was voted by this Committee rather than in plenary session. ACPD will continue its fight for reproductive rights, pro-choice, and improved access and quality of reproductive healthcare services in Albania, strongly believing that our joined efforts will contribute to better pro-life choices among Albanian men and women.