YOUTH ACCESS TO INFORMATION, EDUCATION AND CARE FOR SEXUAL AND REPRODUCTIVE HEALTH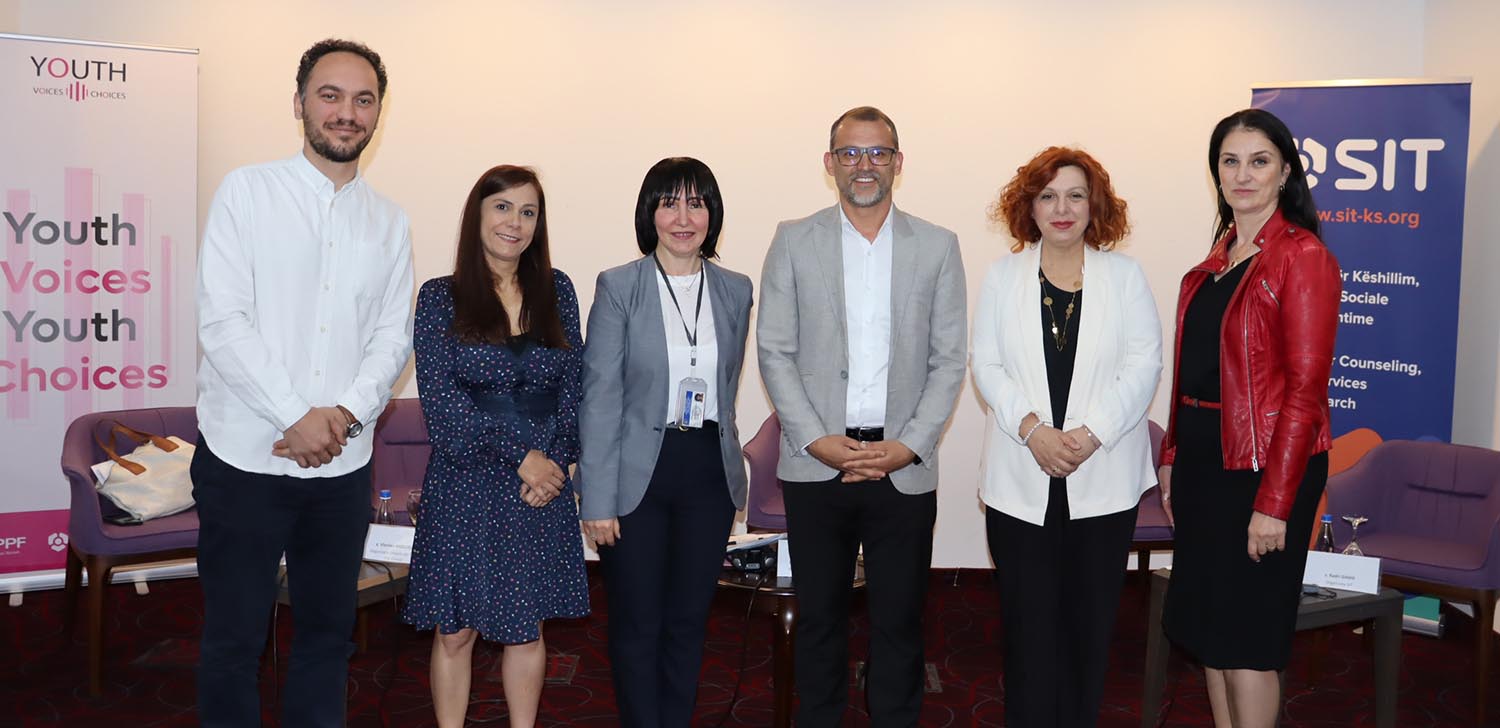 On May 30, 2022, the Executive Director of the Albanian Center for Population and Development (ACPD), Mrs. Elona Hoxha, participated in the National Conference held in Pristina, Kosovo, by its Kosovar partner organization "SIT – Center for Counseling, Social Services, and Research" presenting the research findings of the "Youth Access to Information, Education and Care for Sexual and Reproductive Health during the Covid-19 pandemic", in the framework of the 'Youth Voices, Youth Choices' Project implemented in five countries of the Western Balkans, under the supervision of the Regional Office of the International Planned Parenthood Federation (IPPF) and supported by 'Merck for Mothers'.
In her speech, Dr. Hoxha commended the study and made a brief description of the contribution that ACPD, as an implementing partner, has provided to this important research, especially regarding the healthcare system in Albania, the main findings of the report in Albania within the IPPF-funded project, the challenges of young people to access sexual and reproductive health services and information, the gender-based and sexual violence, good practices that can be shared with countries in the region, institutional response to Covid-19 for sexual and reproductive health, and recommendations for the future.
This event was attended by senior representatives from the Ministry of Health from Kosovo, health care institutions, civil society organizations from the region, young people, health care professionals, donors, etc., who expressed their support for the activity and their intent to working together with the final goal of improving access to and quality of sexual and reproductive healthcare services, with a particular focus on young men and women.