Dr. Gjebrea's Expert Opinion on the Topic of Albanians' Migration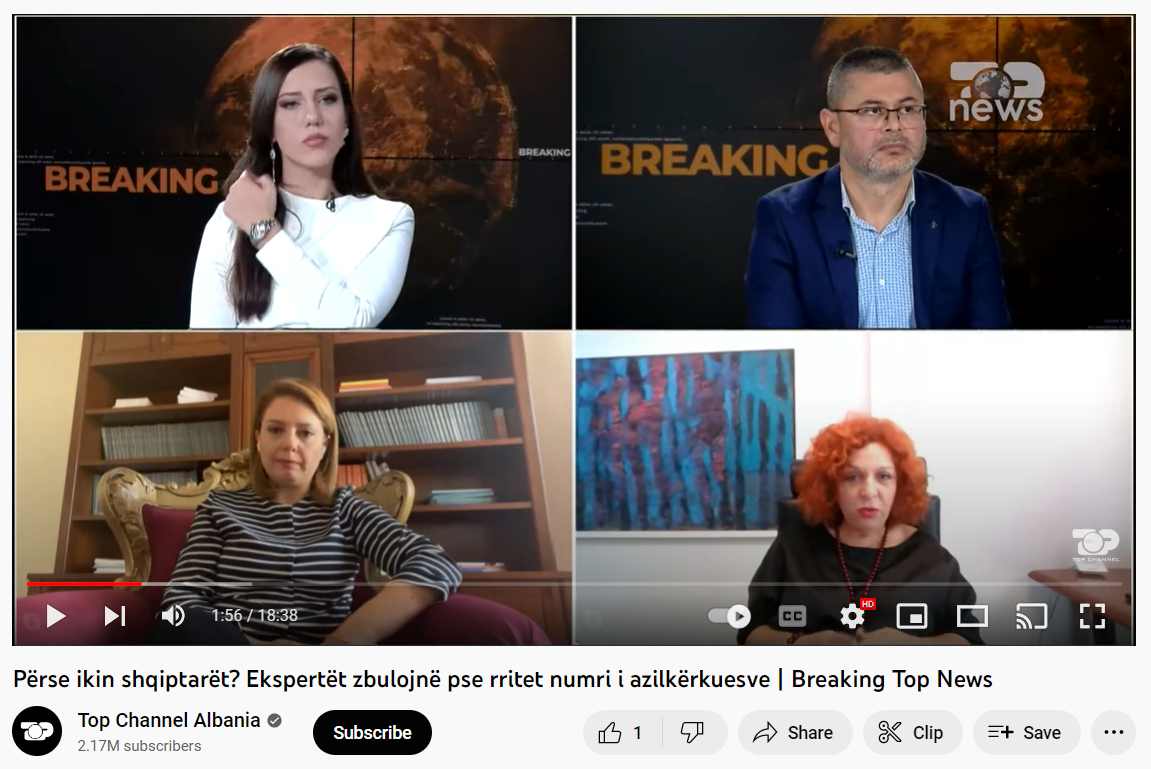 The Talk Show "Breaking Top News" hosted by TV Top Channel Albania invited the Executive Director of the Albanian Center for Population and Development, Dr. Elona Gjebrea Hoxha as an expert to touch upon some of the drives and dynamics on "Why Albanians Are Leaving?" Together with other panelists in the capacity of experts, Dr. Gjebrea made a brief description of the reasons of Albanians' emigration and the increase in the number of asylum seekers. She also highlighted some of the policies and measures that need to be taken by state institutions in cooperation with other stakeholders of economic development to curb Albanian youth migration.
Watch the video in the link below for more.