YOUNG PEOPLE'S ACCESS TO SEXUAL AND REPRODUCTIVE HEALTH INFORMATION, EDUCATION AND CARE IN ALBANIA DURING COVID TIME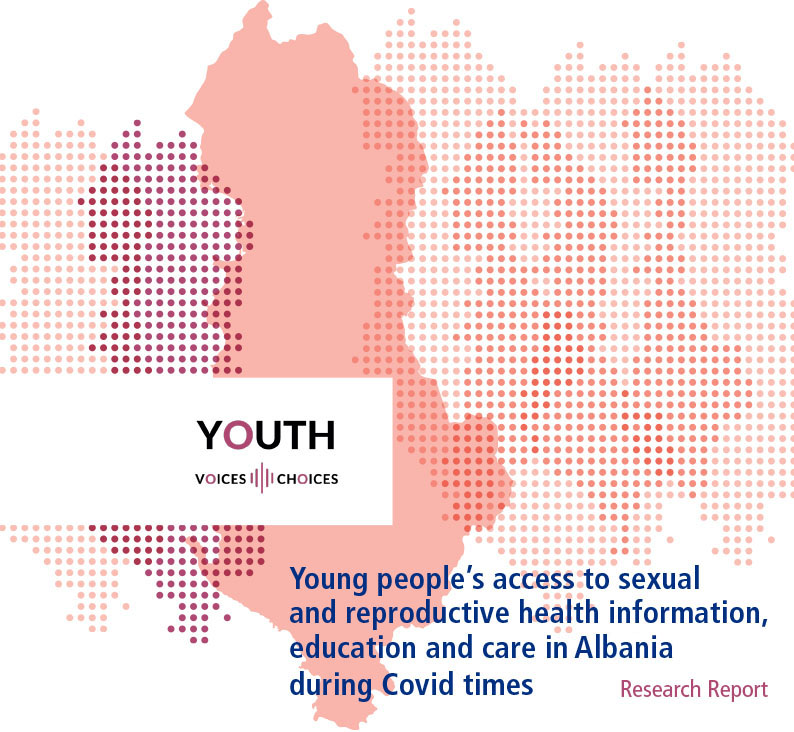 In the frame of the 'Youth Voices, Youth Choices' Project, the International Planned Parenthood Federation (IPPF-EN) conducted this research as the initial stage of a two-year project (2021–2023) funded by the Merck for Mothers programme, which aims to contribute to more accessible and youth-friendly sexual and reproductive health services and information in and beyond emergency situations in five countries in the western Balkans, namely Albania, Bosnia & Herzegovina, Bulgaria, Kosovo and North Macedonia. This document forms the detailed country report for the research conducted in Albania in the course of 2021. It seeks to provide a clearer picture of the impact of the pandemic on young people's sexual and reproductive health and rights in Albania and documents young people's sexual and reproductive health needs and experiences and the perspectives of health care providers and other relevant stakeholders on these needs. The study also captures the latter's needs as they deliver services, information and education to young people, building on their experience of Covid-19.
This study was undertaken in the framework of the 'Youth Voices, Youth Choices' Project, a 30-month project dedicated to ensuring sexual and reproductive health care in the Western Balkans becomes more accessible and youth-friendly in the long term, learning from the Covid-19 experience. The work focuses particularly on the experiences and needs of youth from groups that face systemic barriers to accessing care. Young people are at the heart of the project, working in multistakeholder partnerships as researchers, advocates and campaigners.