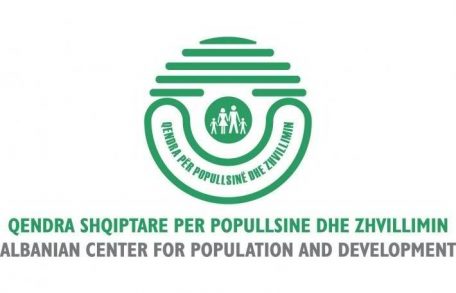 Bulevardi "Gjergj Fishta", Kompleksi "Tirana 2000", Kulla 4, Tiranë
Tel: +35542253839, +35542251475 Fax: 042251475, E-mail: info@acpd.org.al
Website https://www.acpd.org.al
Albanian Center for Population and Development
 ACPD is a non-for-profit organization, established in January 1993, which works for improvement of policies, legislation, the right of information and services for issues concerning population and development, and health issues including reproductive health.
The main fields of its work:
Advocating and monitoring of the implementation of appropriate legislation and policies on population and health issues, including reproductive health;
Eliminating barriers to equal participation of men and women in all aspects of economic, political, social life;
Preventing gender-based violence and human trafficking and providing protection and services to the survivors of violence;
Promoting and providing equal access to quality information, accessible and affordable services and education, in particular for young people and vulnerable groups.
ACPD has compiled its strategic planning for the period 2016-2020. The organization ACPD respects a manual of standards and responsibilities approved by its General Assembly.
The ACPD has successfully implemented more than 170 projects.
ACPD provides high-quality, innovative, demand-driven services to stakeholders, aiming at the highest benefit for them. The ACPD also provides a gateway for dialogue, networking and cooperation among stakeholders and partners on regional, national and local levels.
The organization is a member of the International Planned Parenthood Federation (IPPF), since 1996 and accredited by this organization. ACPD serves as secretariat of the All Party Parliamentary Group for Population and Development of Albania, member of the European Parliamentary Forum on Population and Development. It has established a long-term partnership with many international organizations including UNFPA, UNICEF, UNWOMEN, World Bank, European Commission, USAID, SEATS, Save the Children, Womankind Worldwide, Olof Palme International Centre, NOVIB, some foreign Embassies accredited in the country etc. ACPD is part of several national, regional and international networks including ASTRA-Central and Eastern European Network for Sexual reproductive Health and Rights, UNESCO Center for Women and Peace in Balkan Countries, Monitoring the gender-based violence network in Albania; Sexual Reproductive Health Network; HIV and AIDS network; Youth Voice Network, National Network for Youth, National Congress for Youth etc.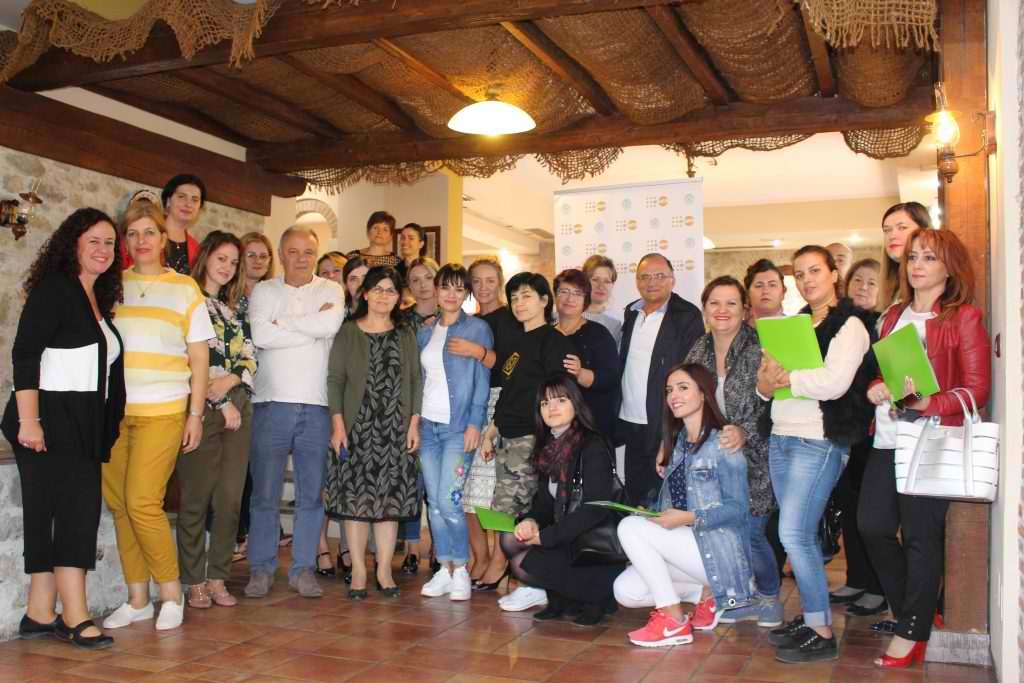 ACPD has established effective collaboration with local and national civil society organizations and institutions including, municipalities, health care centers, child protection units, schools, Police, media and academia, directorates of public health and education, maternity hospitals, universities, central government, ministries (Ministry of health and Social Protection, Ministry of Interiors Affairs, Ministry of Education Sports and Youth etc.), Institute of Public Health, Members of Parliament etc.
It is led by a board of recognized experts in the field of population, health and rights, social issues, gender issues, migration etc. It has a permanent staff around 15 people, who are qualified specialists.
The organization has three branches located in Tirana (Central), (South) Vlora and (North) Shkodra with 206 active members and activists.
ACPD social and health care centers
Through 1998-2005 ACPD established women health care centers close to the maternity hospitals in six regions of Albania, which provide family planning, mother and child care, reproductive health care services and information. Since 2006 the centres have been administered by the state.
At the present ACPD has three multi-functional Centers such as "AULONA" Center in Vlora (1998), Tirana Center "Po (2000)" and Trokitja Center in Shkodra (2001).
These centers have contributed to: improved access to reproductive health care and rights and social services for Albanian women and young people; enabling environment for the health and wellbeing of the target beneficiaries; reduction of violence against women; good governance; empowerment of women, youth and civil society organizations; fulfillment of health, social and economic rights of children/young people and women.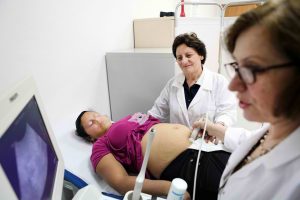 In last ten years, ACPD has provided 70,000 reproductive health care services, psychosocial counseling, maternal and newborn health care services through two clinics based in Tirana and Vlora, community-based delivery and mobile clinics.
The organization has delivered a very extensive evidence-informed, rights-based and gender-sensitive healthy lifestyle education, including comprehensive sexuality education for children/young people in formal and informal settings. Approximately 1000 teachers and 1500 pupils are trained on healthy lifestyle education all over the country. ACPD and other NGOs have played an important role in advocating for sexuality education. Currently, the programme is implemented in public schools.
Since 2019, the Shkodra and Vlora centers are part of the project National Resource Center for Civil Society organizations, an initiative of Partners Albania, funded by the European Union, and implemented in partnership with the Albanian Center for Population and Development (ACPD) and the European Movement in Albania (EMA).
Advocacy
ACPD has acquired a lot of expertise related to advocacy and lobbying activities in support of marginalized women and youth. It has rendered a special contribution in: drafting and lobbying for the approval of the Law on Reproductive Health; the law on the Non-profit organizations; the Law against Domestic Violence, Gender Equality Law, and the national strategies on: Gender Equality; Prevention and Treatment of HIV/AIDS; Sexual and Reproductive Health etc.
The need for the improvement of services to the survivors from Gender Based Violence, has led to the translation of the Standards of Operational Procedures and Essential Guidelines for Health /Police/Justice/Psycho-Social Care service and its submission to the Ministry of Health and Social Protection (MoHSP) for adaption and approval.
Due to advocacy efforts led by ACPD and other key stakeholders the Ministry of Health's Emergency Platform now includes a reproductive health strategy on the Minimum Initial Service Package (MISP), to be implemented at the onset of a humanitarian emergency (conflict or natural disaster).
ACPD in close partnership with key stakeholders has compiled and updated guidelines for Safe Abortion, Family Planning, Youth Friendly Services, Cervical Cancer, for the Use of Antiretroviral Medicines for the Treatment and Prevention of HIV Infection and the respective protocols and advocated for their approval by the Ministry of Health.
ACPD and other NGOs have contributed to 50% gender quota for local members of the municipality council. At local level it has worked on mobilizing community to voice their priority needs to the local government, conducting of participatory budgeting and gender budgeting.
ACPD and its national partners have been strongly advocating for the involvement of Sustainable Development Goals in the State action plans.
Awareness campaigns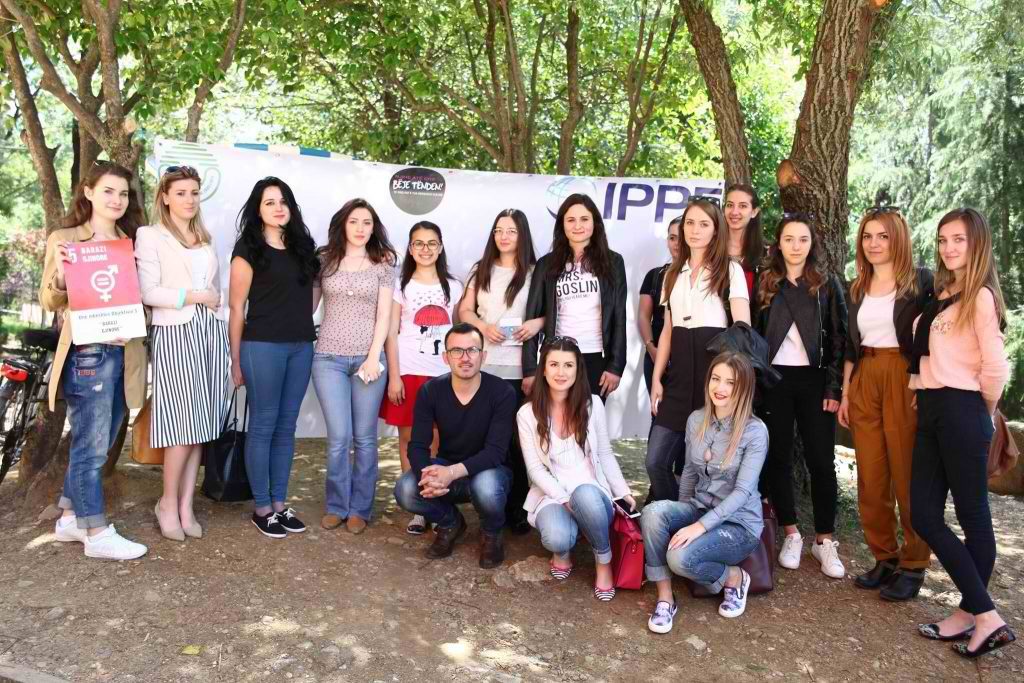 Numerous awareness campaigns have been organized on the World Population Day, the 8th of March, the World Health Day, the World AIDS Day, the World Contraception Day, 16 Days of Activism, the Day against Human Trafficking, etc. During these campaigns thousands of citizens are reached and provided with information and positive messages related to the topics.
Regional Cooperation
Albanian Center for Population and Development implemented various projects with focus strengthening cross-border cooperation between neighboring countries at regional level (Balkans area). What could be mentioned is the joint initiative between Albania, Kosovo and Montenegro taking place after the Kosovo war (1999) to foster the capacities of local NGOs an initiative led by ACPD; contribution to the refugees' crises (2015) with assistance and health care services; Youth and children campus from Balkan Countries for intercultural change and social integration. What's more there have been several regional initiatives involving Kosovo, Albania, and Serbia aiming at reinforcing human rights promotion and protection.
Research activity
ACPD has conducted many researches and studies covering the issues of health care and promotion, population and development, gender and rights. Some of the studies include Shadow reports of the Convention on the Elimination of All Forms of Discrimination against women CEDAW -2002 and 2015; the Albanian Society in the Face of Challenges of Trafficking in women and girls - 2004; A gender perspective study - 2000 and many other studies informing and influencing through evidence-based data, better policies and action plans/intervention from the government.
Capacity Building
ACPD has conducted numerous training courses and schools for building capacities of civil Society Organizations, women new politicians, teachers, community leaders, health care providers, women, young people, in formal and non formal settings, Roma community members in three main areas of its work.