Enabling Comprehensive Sexuality Education through online platforms in the pandemic situation COVID – 19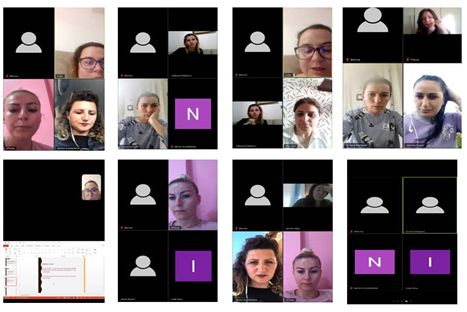 Due to the pandemic situation of COVID-19, all schools in Albania were closed and a second Government decision to reopen them is expected. However, despite the many difficulties and challenges encountered during this situation, young people and teachers continued the learning process through online platforms. Throughout this situation, the Albanian Center for Population and Development has continued to implement programs and activities of of the projects through online platforms.
In the framework of the project "Delivering Comprehensive Sexuality Education for Young People in Albania", ACPD staff in cooperation with experts in the field has organized two days trainings with public school teachers and seminars with young people using the Zoom platform.
Although teachers and young people have found themselves unprepared for this situation and have encountered difficulties in using online platforms, they have welcomed the request of the ACPD and have gladly accepted to participate in these activities.
During the activities development, it was noticed a high interest that the participants had in the topics treated, they were very active in the discussion all the time and they expressed their interest to continue the engagement in other activities as well.