Impressions from the info sessions with pupils at school in Lezha municipality on community policing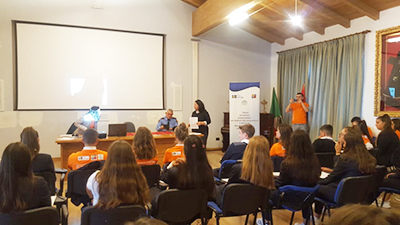 Hello
My name is Ela and I am a pupil at the 9th grade
This morning our teacher told us that the police officer in our school area would like to meet with us. All of us were scared: what if any of the boys had stolen something? What if Edon was caught smoking? What if the police know about the weird boys who stick behind the school gate looking at us strangely?
So many questions stormed our minds while we were all helping our teacher out the chairs in a circle. Why is the police coming to our school?
Ina fact the police came accompanied by the psychologist and another girl who introduced herself as a youth coordinator and worked for an organization- Albanian Centre for Population and Development-and they did not talk about drug abuse, neither alcohol nor smoking, they spoke about Violence!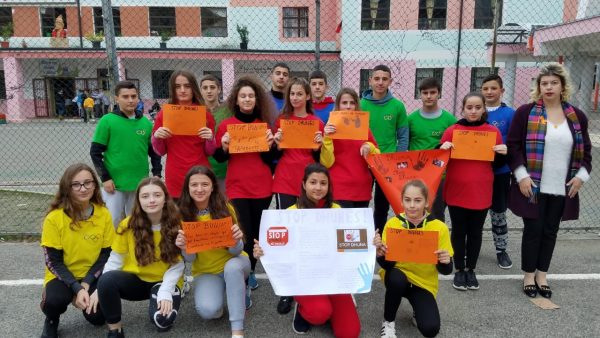 Domestic violence, school violence and street violence… They told us that the area police was out there always to protect us whenever we need help, not only at school but also when we are at home or with our family relatives or even in the street.
After the conversation I felt very well, and they gave us contacts for free in case we needed help or to report in case of domestic violence. As a matter of fact, the most who liked this information were us, the girls. As for the boys, they looked as if they did not mind … but I know they do…
We all need help in case of violence!
Believe in State Police!