Regional National Resource Centre for Civil society in Vlora supports the Selenica Civil Forum to successfully advocate for construction of children playgrounds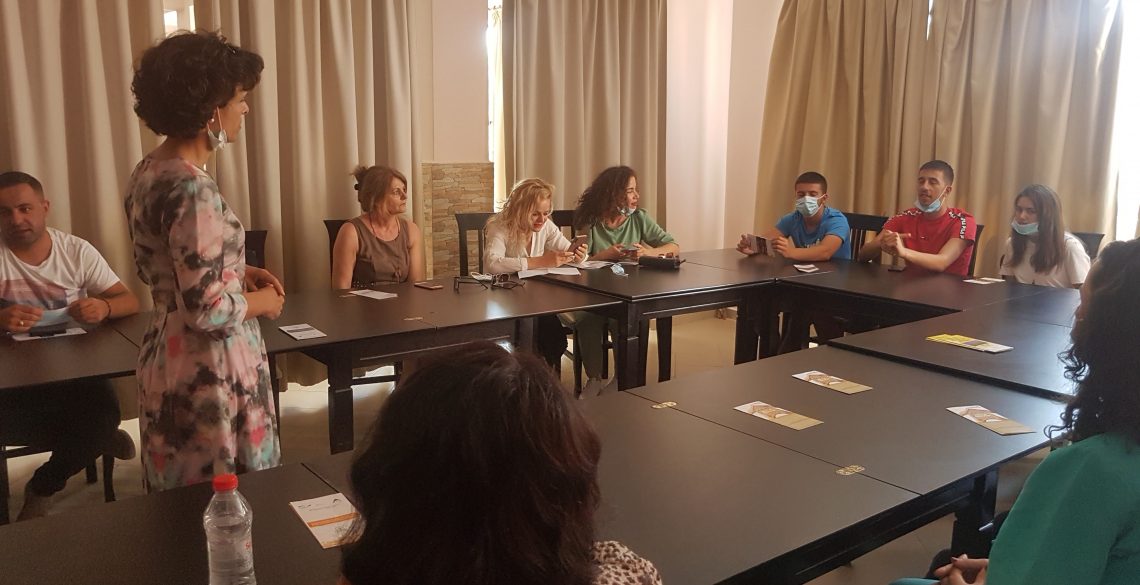 Since January 2019, Partners Albania in partnership with Albanian Center for Population and Development (ACPD) and European Movement Albania (EMA) are implementing the project for National Resource Center for Civil Society in Albania, an initiative financed by the European Movement. National Resource Center for Civil Society is a platform to support the civil society at local and national level in order to increase their capacity, strengthen the dialogue, advocating for improvement of policies for an enabling environment for civil society. For a better territorial coverage at national level and for offering services and activities are established two regional offices in Vlora and Shkodra which are coordinated with the national office of Tirana. At Vlora, the NRC Office is established at the premises of Aulona Center, which works intensively with civic society organizations at south region, to coordinate activities in these region, to offer information and services for CSOs and active groups of citizens, to facilitate different processes and discussions centered towards CSOs or initiated by them and that are addressing community or different target groups concerns.
On the meeting of 15th of July 2020, organized by Vlora NRC with Selenica inhabitants and member of the Civic Forum ( registered as CSO on July 2018 with support of Vlora Youth Center) the NRC Office Coordinator has urged the audience to get involved in citizen initiative for improving the quality of the life in the community where they live. The participant have discussed about the priority issues that concern this Municipality and that can be addressed by Selenica Municiality 2021 budget. After a series of priority issues discussed the participants decided to get involved in an advocacy campaign for the construction of two children's playground for children of their city. The group of initiators have identified the two public spaces that can be used as recreative spaces for children and their families. Those playgrounds are indispensable because they will be used by all the children of the Selenica city which have no playground or sportive spaces at all.
Vlora Regional Office of National Resource Center has facilitated the advocacy campaign by supporting the group of initiators during the whole process; by offering assistance for writing down the petition, and forms for collecting the signatures, by offering online training about advocacy and lobbing, info sessions related to legal framework where the petition is based ( law 139/2015 for local government, the rules for submitting the request and petition to Municipality by citizens) as well as support related to official communication and procedures for addressing the issues. As a result of a three month efforts, the petition signed by a total of 60 parents is submitted to Selenica Municipality and Selenica Municipality council on 13 October. Representatives of the Selenica Civic Forum are invited by the Mayor in a meeting to discuss closely the importance of the children's playground for the community. On December 2020 the group of initiators is announced by Selenica Municipality that is already budgeted for the year 2021the construction of one playground and one sports field.
Thanks to the support of Vlora NRC Office, this advocacy win has encouraged especially the young people member of Selenica Civil Forum and increased their confidence that by raising their voice they can be part of the local decision making and bring significant changes in their community.
https://www.facebook.com/fcselenice/posts/3684154828313459