ALBANIAN CENTER FOR POPULATION AND DEVELOPMENT EVERY DAY FIGHT FOR PREVENTION OF CERVICAL CANCER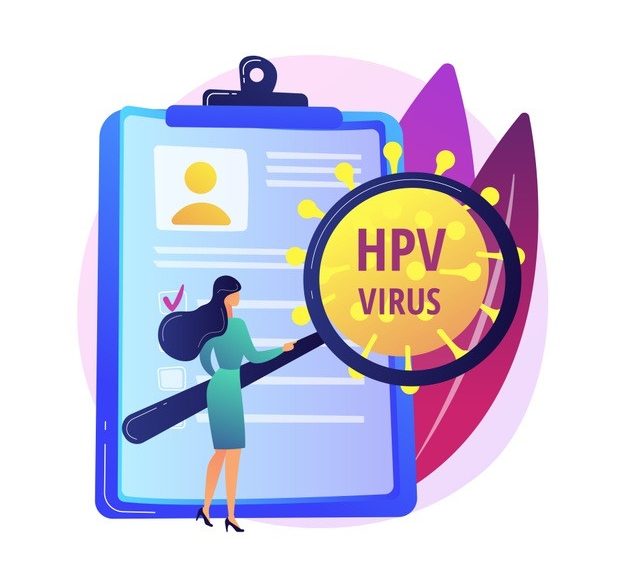 4 February 2021
February 4, World Cancer Day, is the only initiative where all actors can join in the fight against the global cancer epidemic
DO YOU KNOW?
Cervical cancer in Albania is a Public Health Problem. Although a preventable disease, it is the second most common cancer among women of reproductive age (15-49 years), after breast cancer.
The leading cause of cervical cancers is a persistent or chronic infection by human papilloma oncogenic viruses (Hr-HPV), which is usually spread by sexual contact.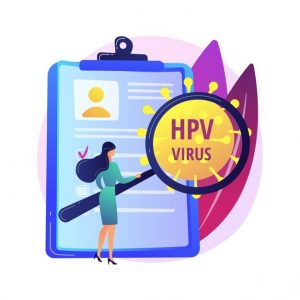 According to official country data, the average mortality rate due to cervical cancer for the period 2013-2017 in Albania is 2.9 / 100,000. The mortality/incidence ratio for cervical cancer in Albania is 32%.
In a conservative estimate, cervical cancer has cost Albanian society at least six million US dollars a year, due to lost productivity and costs associated with the health system.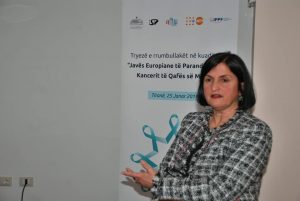 The Albanian Centre for Population and Development, with the support of partners such as the United Nations Population Fund in Albania / UNFPA Albania and the International Planned Parenthood Federation EN, contributes to the prevention, diagnosis and referral of cervical cancer through well-structured interventions:
Regarding preventive measures, on January 30, 2019, the Ministry of Health and Social Protection approved the National Plan for Cervical Cancer Screening, which began to be implemented under the leadership of the Institute of Public Health under the coordination of the ACPD. This moment marked a cornerstone in efforts to improve the health of women and girls in Albania. In the period 2019-2020, 33,850 women of reproductive age were screened through the Human Papilloma Virus test method with self-administration.
As part of the new National Screening Program, about 700 health professionals from around 400 health centres across the country are already trained to provide screening service and referral for cervical cancer.
50,000 information materials to help physicians and women, including women with HPV + results, have been distributed at the national level.
During 2020, ACPD coordinated the study conducted by the Institute of Public Health "Capacity mapping for colposcopy examination and follow-up of women with HPV. ACPD will continue to coordinate the work of the Institute of Public Health for the establishment of the national registry for Cervical Cancer.
ACPD continues to provide services for the prevention, diagnosis of cervical cancer - Pap Test, colposcope at its clinics in Tirana and Vlora and referral.