Forum "Boys and Men Who Inspire - II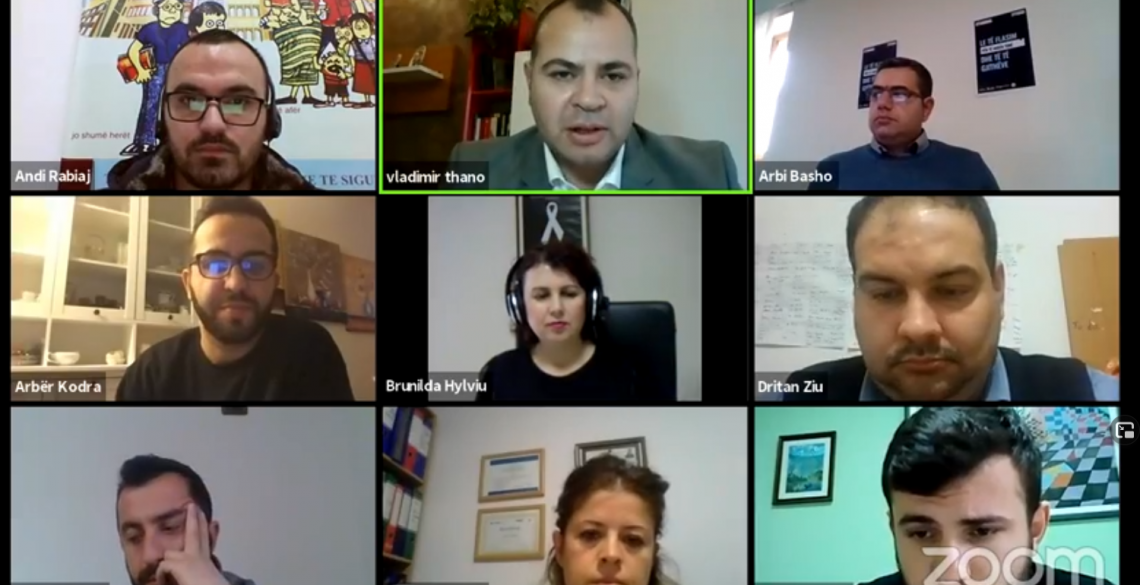 In 2019, we asked ourselves "Are there boys and men who inspire?"
Men and boys, models of engagement in efforts to reduce gender inequalities in all areas, as well as to reduce gender-based domestic violence were gathered in the "Men and Boys that Inspire-II" forum and conveyed valuable messages of joint coordination in this worldwide cause.
In the second-year of this forum, we feel we are more matured, more inspired and more aware that we are already encountering a critical moment for achieving gender equality and combating gender-based violence as well as sexual violence by engaging men and boys everywhere Albania facing with Covid-19 pandemic. As intended since the creation of this forum, we brought together 8 men and boys in various fields including Local Government, representatives from religious communities, a representative from associations which work for and defend the rights of the LGBTI community, a representative from associations that work and protect the rights of the Roma community, young entrepreneurs from North of Albania, media representative, a young man, an outreach of the at the Albanian Center for Population and Development. They are not known in the media or public personages but they work in the shadows and they are "silent heroes" in the fight for gender equality, the prevention of gender-based violence and sexual violence, and the promotion of Sexual and Reproductive Health and Rights.
In her opening remarks, the ACPD's Executive Director, Mrs Hylviu after the Albanian Center for Population and Development's presentation and the services provided, she stressed the impact of COVID19 on gender equality and noted the importance of multi-sectoral cooperation to prevent gender-based violence, sexual violence and the increasing of the men and boys' engagement, especially at the moment where we are and facing.
Nga ana tjetër Z. Vladimir Thano, gazetar dhe aktivist i shoqërisë civile vuri në dukje rëndësinë që ka media në përçimin e mesazheve dhe opinioneve të cilat kanë ndikim të madh veçanërisht tek  të rinjtë, të cilët gjithmonë e më shumë janë të ndikuar nga mediat sociale dhe tradicionale. Gjithashtu forcimin e bashkëpunimit me të rinjtë "kampionë" , të cilët shihen nga të rinjtë dhe të rejat si modele për t'u ndjekur.
Mr Arbi Basho, the representative of the Municipality of Pogradec, re-emphasized the consequences and difficulties caused by COVID19 and how it has influenced the increase of domestic violence. Mr Basho stressed the need to establish emergency centres for the treatment of victims of domestic violence but also the importance of finding ways to treat perpetrators. Mr Basho emphasized the urgent need for strengthening the local referral mechanism of the gender-based violence.
One of the novelties of this forum was the participation of the Religious Communities' leaders. This is an important moment of the engagement of all actors in the fight against gender-based and sexual violence.
Mr Eduard Hoxha, representative of the Church of Christ, Vlora, said "Violence does not leave only external, physical marks. Violence leaves visible, invisible marks and marks that never disappear. Violence perpetuates violence. Education in the family which teaches to children, positive and respectful behaviours toward the others and their dignity is the first step in educating young boys. "Religious communities have an important role to play in raising community awareness as they are spiritual leaders and have an important role to play in providing positive role models." Mr Hoxha in his speech pointed out that he will engage to spread the word and engage other religious community members in the fight against domestic and gender-based violence.
Mr Andi Rabiaj, Project Coordinator at ACPD emphasized the work of the centre over the years focusing on young people and especially their empowerment and engagement as Peer Educators, a very non-formal approach with young people, and which is always embracing even more for the engagement of men and boys.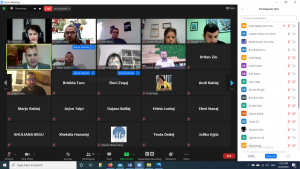 At the end of this forum, participants and panellists recommended:
The Forum "Men and boys who Inspire-II" is an important moment in Albanian society which promotes gender equality and address Sexual and Reproductive Health Rights, and as such should continue to be organized
Strengthening the referral mechanism at the local and central level as well as raising the awareness of communities about the forms of violence, its consequences and the awareness of boys and men.
During the forum, structured dialogue and a gender transformation approach was used to involve all actors in the discussions
Note: This event was organized by the Albanian Center for Population and Development and supported by UNFPA Albania, in the framework of the United Nations Joint Program "End Violence Against Women and Girls", funded by the Government of Sweden and implemented by UNFPA, UNDP and UN Women in cooperation with the Albanian Government
All those interested, you can follow the full forum at: https://fb.watch/2mYpd2Xtfa/